I feel the need for a disclaimer here: this is by no means a comprehensive list nor should it be considered gospel. Think of this more as an introduction to my musical tastes rather than a be-all and end-all stone tablet. After all, that was really the original intent of these first posts anyway-- to give readers and potential readers a taste of what we're about here!



Houses of the Holy (1973)
Led Zeppelin

What's there to be said about the Iron Dirigible that hasn't been said before? They were at the vanguard of the original heavy metal movement, paving the way for Rock and Roll as we now know it. Without them (and their peers) we would probably not have many of the albums below.

Crucial Cut: The Ocean



Marquee Moon (1977)
Television

Again, what's left to say about Television? They were the original CBGB band, opening Hilly Kristal's doors to The Ramones, The Talking Heads, and Patti Smith. Marquee Moon is punk rock with class.

Crucial Cut: Marquee Moon



Master of Puppets (1986)
Metallica

I was three years old when this album was released so I can only imagine the effect it had on music in its time. Today it sounds quaintly dated, but Master of Puppets' epic compositions, unconventional phrasing, blistering riffs, and ripping guitar solos are certainly enough to give it a place in the hall of fame.

Crucial Cut: Master of Puppets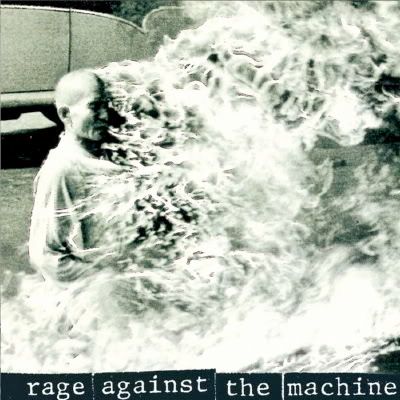 Rage Against the Machine (1992)
Rage Against the Machine

Their fusion of de la Rocha's angsty rapping with the rhythm section's heavy rock, funk, and metal grooves was the first of its kind. This, and just the pure raw energy of this album, make it an easy choice for this list. Tolerating the likes of Fred Durst and Kid Rock is a small price to pay for the pleasure of having Rage in our lives.

Crucial Cut: Wake Up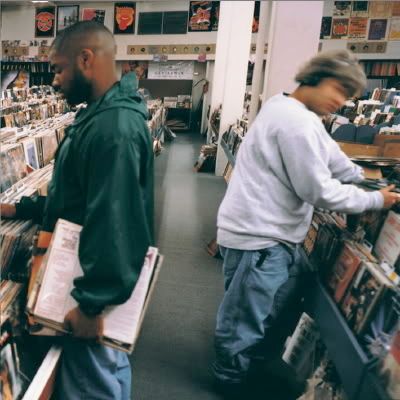 Endtroducing... (1996)
DJ Shadow

This groundbreaking album was the first ever to be crafted exclusively from samples. Mellow, grooving, relaxing, creepy-- this album is a cornucopia of moods and a roller coaster of emotions. Entroducing... is the perfect accompaniment to a midnight cruise through the countryside.

Crucial Cut: Stem / Long Stem / Transmission 2



OK Computer (1997)
Radiohead

OK Computer is flawless. From the first guitar pick up to the final glockenspiel note, this album is pure agonizing bliss-- timeless perfection, 'nuff said.

Crucial Cut: Karma Police



Mezzanine (1998)
Massive Attack

Ok, I'm not gonna front here-- I was late to the party. I discovered this album fairly recently and I hesitated including it here for that reason, but Mezzanine was so far ahead of its time that although I am listening to it almost a decade late with virgin ears it still resonates powerfully. Mezzanine conjures up a post-apocalyptic, industrial-noir landscape best served in the wee hours of the urban morning with a side of rainfall and rolling thunder.

Crucial Cut: Teardrop



Jupiter (2000)
Cave In

The perfect blend of catchy song writing and calculated metal aggression, this album will set you up with a carefully crafted moments of space rock and the hit you over the head with some heavy-but-not-in-bad-taste riffing. Jupiter will be a long lost classic in the years to come.

Crucial Cut: Requiem



Anaesthetic (2001)
Milemarker

Anaesthetic is the perfect soundtrack for all those late nights spent plotting the overthrow of the government. Roby's angelic singing blended subtly with Laney's robotic vocals makes for the perfect stylistic contrast on this keyboard-driven post-hardcore triumph.

Crucial Cut: Ant Architect



Remission (2002)
Mastodon

I was close-- very close-- to going with Mastodon's latest release, Blood Mountain, here instead. From Remission to Blood Mountain Mastodon's sound has matured, their performance has become tighter, and their songwriting has become more focused-- when they are writing good songs. And that's just it-- while Blood Mountain contains a few duds, Remission contains not a single inferior cut. Chock full of unbridled energy and raw aggression from top to bottom, with a few well-placed moments of calm so you can catch your breath, Remission is a modern heavy metal masterpiece.

Crucial Cut: March of the Fire Ants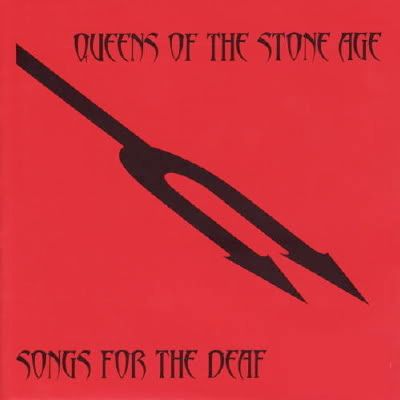 Songs for the Deaf (2002)
Queens of the Stone Age

If you tuned in to a rock radio station any time during the late '90s to, well, now, you would hear a plethora of inoffensive, least-common-denominator, bland, formula-based songs-- one band is virtually indistinguishable from another. In the midst of this homogenization (I may have made that word up) there was (is?) one band that stands out as the real deal: Queens of the Stone Age.

Crucial Cut: First It Giveth



Deloused in the Comatorium (2003)
The Mars Volta

Brilliant.

Crucial Cut: Eria Tarka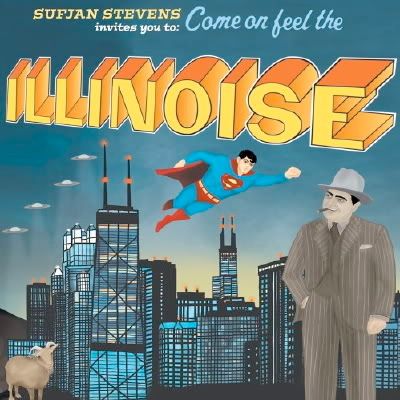 Illinois (2005)
Sufjan Stevens

Possibly the greatest songwriter to emerge in the new millennium, Sufjan Stevens finally hit his stride with Illinois. The album's stylistic diversity is extraordinary, yet Stevens' songwriting feels effortless. Illinois is an American folk epic, simultaneously modern and nostalgic, and Stevens does a masterful job of drawing the listener into his world.

Crucial Cut: Chicago



Black Thunder (2005)
Doomriders

Probably the most obscure album on this list, Black Thunder is, well, I'll quote the band's own description: "death and roll punk rock hardcore mayhem." Doomriders are pure energy on record and their live show will rip your face off. Go buy this album. Now, bitch.

Crucial Cut: Listen Up!



Neon Bible (2007)
Arcade Fire

This album may have only been released seven months ago but there is no doubt that it deserves a place on this list. Twenty years from now, Neon Bible will be a timeless classic.

Crucial Cut: No Cars Go